Summer Intensive Japanese Program
Summer Intensive Japanese Program Guideline
The Summer Intensive Japanese Program is a 6-week intensive Japanese language program offered at Konan University located in Kobe, Japan. The main purpose of this program is to offer international students intensive Japanese language classes while they simultaneously explore life and culture with a Japanese host family. The program is designed to immerse students in a comprehensive Japanese language environment for the purpose of increasing communicative competence and cultural awareness.
Program Sample Schedule: June 1 - July 15
| | |
| --- | --- |
| June 1 | Arrival and Registration |
| June 2 | General Orientation, Home Stay Begins |
| June 3 | Classes Begin |
| June 16 | Field Trip 1 |
| June 30 | Field Trip 2 |
| July 13 | Last Day of Instruction, Farewell Party |
| July 14 | Rest / Packing |
| July 15 | Departure |
Applicants: 35 students
Konan University will accept 35 participants in the 2019 Summer Intensive Japanese Program.
*The program may be cancelled if there are fewer than 10 applicants.
Program Fee: ¥300,000
● Fees include tuition, textbooks and teaching materials, two scheduled field trips, experiential activities, orientation sessions, transportation to and from the airport, hotel accommodation on first day, transportation of baggage, daily transportation to and from Konan University and home stay accommodations. Home stay includes two meals a day (breakfast and dinner) on weekdays and three meals a day on weekends.
● Details concerning payment of program fees will be sent to participating universities.
● Liability Insurance that covers liability of damage to property and residual disabilities due to accidents.
Application Deadline : March 20
Students applying for the Summer Intensive Japanese Program must complete the Program Application Form, Questionnaires and necessary documents and submit them to the Study Abroad Center at their home university. A complete set of application forms must be received at Konan University by March 20.
Important: Applications that are received passed the deadline will not be processed. Please check with your study abroad advisor for the application deadline at your home university.
Payment Deadline : April 20
A refund of the program fee, minus a 10,000 yen non-refundable cancellation fee and bank fees incurred to refund the program fee will be issued if the student cancels by the deadline of 5 p. m. on April 30 (Japanese time). If the cancelation request is received after 5 p.m. on the deadline, the student will not be eligible for a refund of the program fee. If your payment is not confirmed by the due date, we will proceed with the cancellation procedures for you/your students' enrollments.
Curriculum :
Applicants are required to complete Questionnaire A to help instructors evaluate their Japanese language ability. Students will be placed according to language level in a maximum of 3 classes. For program schedule information, see the Weekly Schedule.

1
Level: Intermediate Japanese
2
Prerequisites: Successful completion of approximately 150 or more hours of Japanese language instruction.
NOTE: This is a demanding program that is most suitable for students who have both achieved considerable success in their previous Japanese language studies and have a high degree of motivation to continue those studies.
3
Total instructional hours: 120 hours Japanese language instruction: 110 hours (Supervised experiential Japanese learning included [5 hours]) * Other lectures on Japan: 10 hours
4
Instructional Focus: Japanese language development (grammar, reading comprehension, listening comprehension, conversational skills), experiential Japanese learning, field trips, and other lectures on Japan
5
Text: Konan's original main textbook and supplementary books on communication
Field Trip Samples:
1. Osaka is located in the center of Kansai area in Japan. Osaka Prefecture, which includes its capital, Osaka City and many other municipalities, has a population of 8.84 million. Osaka makes it the second most populous prefecture after Tokyo. The population of Kansai(Hyogo, Kyoto, Nara, Wakayama, Shiga and Osaka) exceeds 20 million, making it one of the biggest metropolitan areas in the world.
Osaka Info: http://www.osaka-info.jp/en/
2. Kyoto, with its fascinating tasteful streets and beautiful nature, is a rich repository of historically valuable structures. The former imperial capital of Japan stands unrivaled in the sheer number and variety of cultural landmarks designated as UNESCO World Heritage Sites.
Kyoto Travel Guide: http://www.kyoto.travel/
Experiential Japanese Learning:
Students will study Japanese language through experiencing Japanese traditional and cultural activities such as Wadaiko (Japanese traditional drums), Sadō (Japanese ceremonial tea-making), Shodō (Japanese calligraphy with a brush pen), etc.
Lectures on Japan:
In the class of Japanese Flower Arrangement, following a lecture on the history and meaning of Ikebana, students will arrange flowers after a hands-on demonstration of the art of flower arrangement. In other classes, students will explore the Japanese variant of earth-friendly living and look at the modern equivalents of Edo innovation and discuss the prospects for the wider applicability of sustainable living as practiced in Japan. Guest speakers will tell their own stories about living as a member of an ethnic minority in Japanese society, following a mini-lecture.
Orientation Session:
There will be a general orientation session at Konan University next day of your arrival to help students prepare for living with their Japanese host family. Students will meet their host families after orientation to begin their 6-week home stay experience in Japan.
Home Stay:
● Participants of the Summer Intensive Japanese Program live with host families throughout their stay in Japan. Studying the Japanese language in an immersive environment helps to motivate and rapidly improve students' Japanese language ability. This experience also exposes students to Japanese daily life and customs, ensuring a much deeper understanding of Japanese culture than otherwise possible. Host families will provide students with two meals a day (breakfast and dinner) on weekdays and three meals a day on weekends.
● You will be asked to provide information that will help KIEC in matching students with host families. Please be aware that we cannot guarantee you will be matched with a host family that meets all your preferences. We also unable to guarantee that you will be the only home stay students staying with your host family. Please be sure to fill out all questionnaires carefully, and provide KIEC with any additional information that you think might help in selecting a compatible host family for you.
Student Interaction & Activities
Student life at Konan University is enriched by student activities for an array of exchange opportunities between international exchange students and Konan University students. KIEC organizes programs and encourages on-campus student exchange. These activities give students opportunities to practice language skills, heighten cultural awareness, and global perspectives.
● Tomodachi Program
The Tomodachi Program matches 1 or 2 Konan student volunteer to assist exchange students who have been accepted to the Summer Intensive Japanese program. Friends from Konan will contact exchange students by email to introduce themselves and provide pre-departure support. Exchange students will meet their friends after their arrival.
● Global Zone Porte
The Global Zone Porte is a meeting place for internationally-minded students. It is comprised of 3 areas; the Ajisai Room, the KONAN language LOFT, and the GLOBAL Learning Commons Café Porte. It is the hub of international events and activities for students on campus. Students want to experience an intercultural atmosphere and be part of the global community on campus are always welcome to part in events and activities.
Important Notice
To participate in the Summer Intensive Japanese Program at Konan University, students must have international medical and travel insurance for the duration the program.
Students who do not have international medical and travel insurance will need to purchase medical insurance specified by Konan University upon arrival. Students are required to carry a copy of their insurance.
It is also strongly recommend that students bring any necessary medication.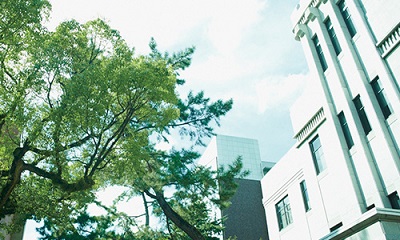 Konan International Exchange Center
(Konan University)
Tel

Email
About Our Programs
Year-in-Japan Program

Summer Intensive
Japanese Program

Other Programs